1st Annual Insurance Risk Management Academy
Zagreb, Hotel Westin
01. – 03. 07. 2015.
We would like to use this opportunity to thank all the participants of the "1st Insurance Risk Management Academy" for confidence they have shown us. Exceptional attendance by participants demonstrate the importance of this kind of regional level education program where the participants have the opportunity to directly exchange different experiences and types of knowledge.
Participants of the "1st Insurance Risk Management Academy" were from all countries of the SEE Region – Directors of Actuary Affairs, Directors of Legal and Regulatory Affairs, Internal Auditors, Risk Managers, Management Board Members, Directors of Finance and Accounting Departments, Actuaries, Directors of Insurance and IT Departments,, Directors of Risk Management and Controlling Departments.
IRMA participants:
Insurance Supervisory Agency of the Federation of Bosnia
Insurance Agency of Republica of Srpska
Agram Life insurance company
BNP Paribas Cardif insurance company
Bosna-sunce insurance company
Croatia Lloyd d.d. reinsurance company
Croatia insurance company
Croatia insurance company BIH
Croatia insurance company Skopje
Erste insurance company (Vienna Insurance Group)
Garanta d.o.o.
GRAWE insurance company Croatia
GRAWE insurance company Slovenia
Kapitalska družba Slovenia
Sava Montenegro insurance company
SUNCE insurance company
Triglav insurance company
UNIQA insurance company
Wiener reinsurance company Belgrade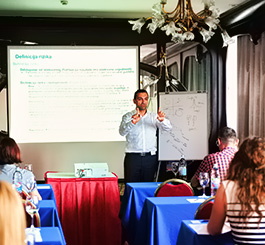 "I am impressed that the actual purpose of risk management was pointed out, and not just compliance with regulations."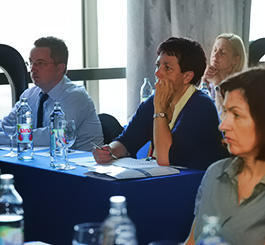 "Everything is alright, keep going. The financial sector really needs this."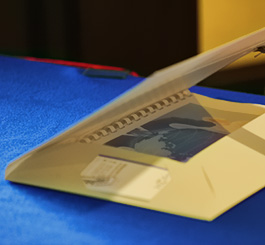 "I liked the way the lectures were held, it was not arid, and the important thins were pointed out."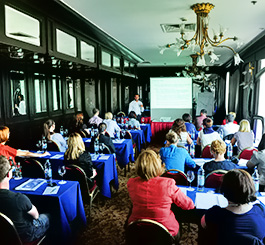 "I am impressed by the lecturer's professionalism and simplicity. Bravo."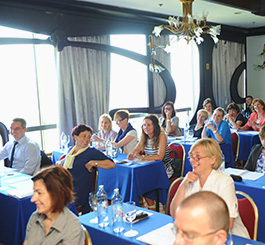 "Excellent communication between the participants and the lecturer."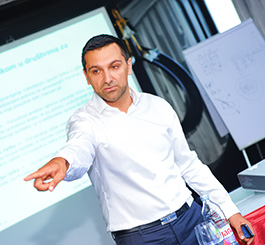 "I liked the lecturer's expertise and the way the lectures were held."