2nd Annual Insurance Risk Management Academy
DoubleTree by Hilton, Zagreb
06. – 08. 07. 2016.
We would like to use this opportunity to thank all the participants of the "2nd Annual Insurance Risk Management Academy" for taking part in this educational program, for the confidence they have shown to Op2M team and for the extraordinary interaction they created during all three days of Academy.
Your participation once again confirmed that this Academy became an event of the Regional importance where participants are able to exchange their insights and experiences from different markets within the SEE Region.
IRMA II participants:
Merkur insurance company Croatia
Croatia insurance company Croatia
Grawe insurance company Croatia
Wiener Städische insurance company Belgrade
Dunav insurance company Serbia
HOK insurance company Croatia
Insurance Supervision Agency Slovenia
Grawe insurance company Slovenia
AMS insurance company Serbia
Triglav insurance company Sarajevo
Izvor insurance company Croatia
Croatia life insurance company Skoplje
Insurance Supervision Agency of Montenegro
Thank you all and see you in the upcoming years!
Your Op2M Team!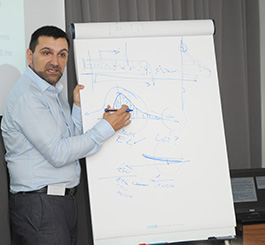 "Quality of the lecturer is at extremely high level as well as his dedication to answering all asked questions and to give valuable suggestions."
"I very much liked this type of lectures formed as an interactive workshop. We had direct communication, dialogues, which led to clarification of everything that needs to be improved in our companies"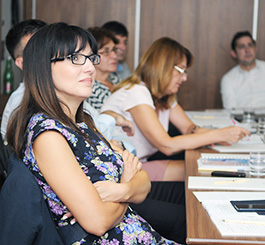 "I think the content is really comprehensive"