2nd Annual Risk Management Academy
Zagreb, Hotel Palace 15. – 19. 05. 2017.
We would like to thank all participants of the "2nd Annual Risk Management Academy" for taking part in this unique 5-day intensive specialist educational program and for the confidence they have shown to Op2M team.
We have organised RMA II educational program within our Op2M/Trainer service line focusing on the most relevant issues in domain of control and management of the most important categories of risks that credit institutions are exposed in their business.
According to its structure RMA II presents so-called Bootcamp educational program, an intensive and comprehensive program during which participants are introduced to all relevant categories of risk profile of  modern credit institutions, their theoretical premises, regulatory requirements and practical constraints related to the system elements of their control and management.
With your arrival, you have confirmed the importance of such comprehensive and balanced educational programs that are specifically designed for key employees and managers most banks count on in the upcoming years.
RMA II participants:
Addiko Bank Croatia
Postal Savings Bank Belgrade
Erste&Steiermärkische Bank Croatia
HBOR (Croatian Bank for Reconstruction and Development)
OTP bank Serbia
Privredna bank Zagreb
Sberbank Europe Austria
Stopanska Bank Bitola
Telekom Serbia
UniCredit Bank Serbia
Ziraat Bank BH Sarajevo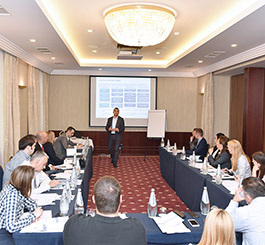 "I was impressed with simplicity in transferring knowledge from lecturers, their warmth, and interestingness of the lecture (which can be the result of only excellent lecturers). All praises especially to Mr. Anić."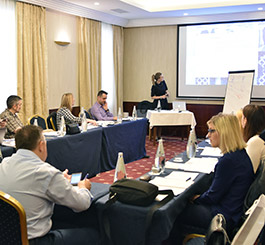 "Simplified view of bank's business which made it easier to understand and perceive the processes and procedures in banks."
"I liked complicated theme presented in a comprehensible and simple way."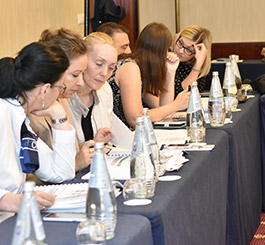 "Greatly designed training with lots of practical examples."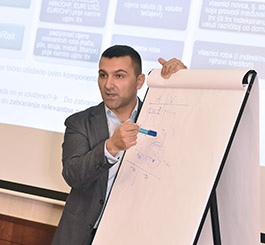 "The way Stipe conveys knowledge is for every praise!"