3rd Annual Credit Risk Management Academy
Zagreb, Hotel Sheraton 28.–30.11. 2016.
We would like to thank all attendees of the 3-day intensive specialist education program "3rd Annual Credit Risk Management Academy" for participation and confidence they have shown us.
"Praises to the lecturer for metaphors which helped me to better understand form of the seminar as well as its content."
"Professional terms were explained in understandable language!"
"Well structured content. All praises for an extremely interesting lecture!"
"Colleague Stjepan Anić is exceptional presenter and he knows how to maintain the dynamics!"
We have published only a part of the commentaries of the attendees, which we believe will successfully implement knowledge acquired at CRMA in the field of credit risk management.
This year`s exceptional attendance by participants demonstrate the importance of this kind of regional level education program where the participants have the opportunity to directly exchange different experiences and types of knowledge, and thus make their respective institutions even more successful, while at the same time producing a specific extra value for themselves as well.
CRMA III participants:
Addiko Bank Croatia
Asseco SEE Croatia
Crédit Agricole Serbia Novi Sad
Bank Assets Management Company (BAMC) Slovenia
Erste Bank Podgorica
Erste&Steiermärkische Bank Croatia
Erste&Steiermärkische S-Leasing Croatia
HBOR (Croatian Bank for Reconstruction and Development)
m>Start IT company Croatia
MF bank Banja Luka
NLB Bank Skopje
Nova bank Banja Luka
PBZ Croatia Insurance – mandatory pension company
Privredna bank Zagreb Croatia
Primorska bank Croatia
Raiffeisen Bank Croatia
Sberbank Croatia
Sberbank Slovenia
Sparkasse Bank BIH
ZiraatBank BIH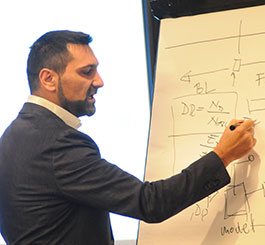 "It`s great that Mr. Anić uses many examples and situations from real life, that is the fastest way to learn and to understand relevant processes."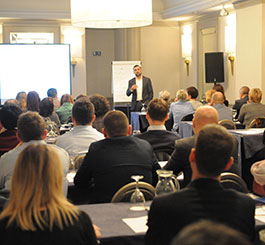 "Great interaction and presentation with plenty of concrete practical examples."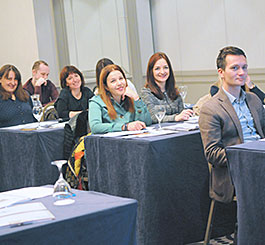 "Great illustrations and holding everyone's attention, clarity, humor."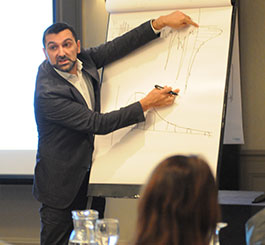 "Energetic way of lecturing!"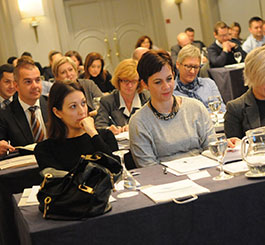 "'Demystification' of certain concepts and detailed explanation of various processes."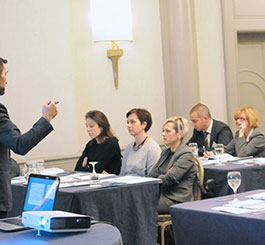 "Praises to the lecturer for metaphors which helped me to better understand form and content of this education program."