4th Annual Insurance Risk Management Academy
Zagreb, Hotel DoubleTree by Hilton
04. – 06. 07. 2018.
We would like to thank all attendees for participating in the 3-day intensive specialist education program "3rd Annual Insurance Risk Management Academy".
With your arrival you have confirmed importance and need to maintain this kind of regional event, where participants have opportunity to exchange their insights and experiences from different markets within the SEE Region and thus make their respective institutions even more successful, while at the same time producing a specific extra value for themselves as well.
IRMA IV participants:
Insurance Supervisory Agency of Federation of Bosnia and Herzegovina (NADOS)
Insurance Supervision Agency Macedonia
AMS insurance company Serbia
CROATIA OSIGURUVANJE – LIFE insurance company Macedonia
Croatian Financial Services Supervisory Agency (Hanfa)
GRAWE insurance company Croatia
Izvor insurance company Croatia
Milenijum insurance company Serbia
Sava insurance company Macedonia
First Credit Insurance Company Slovenia
Triglav insurance company Sarajevo
Triglav insurance company Slovenia
Thank you all and see you in the upcoming years!
Your Op2M Team!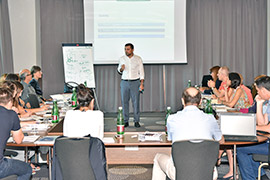 "I liked the proficiency of lecturers, quality answers to the questions asked, topics that have been presented, passion of lectures, time has passed so quickly."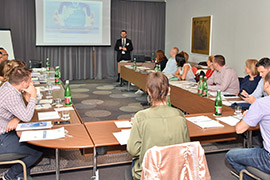 "Hosts were very pleasant. Seminar went into a positive atmosphere."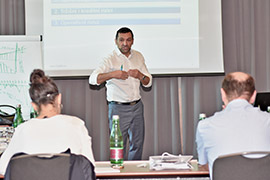 "I think that content of 4th Annual Insurance Risk Management Academy was complete. Special praise to lecturer Stjepan Anić who presented a lot of practical examples."