5th Annual Credit Risk Management Academy
Zagreb, Hotel DoubleTree by Hilton
07.–09.11. 2018.
We would like to thank all attendees of the 3-day intensive specialist education program "5th Annual Credit Risk Management Academy" for participation and confidence they have shown us.
CRMA V educational program is organized within our Op2M/Trainer line of service designed for specialists and managers from all areas of lending business, credit portfolio management, debt collection, and credit risk control and management, as well as for other professionals in the various fields of commercial banking related to credit business, who want to build a base of its existing knowledge and skills through the development of critical thinking and focus on methods proven in practice.
With your arrival and dynamic interaction you have confirmed importance and need to maintain this kind of regional event, where participants have opportunity to exchange their insights and experiences from different markets within the SEE Region and thus make their respective institutions even more successful, while at the same time producing a specific extra value for themselves as well.
Each participant gained certificate of participation and we believe that attendees will successfully implement knowledge gained on CRMA V.
CRMA V participants:
Addiko Bank AG
AIK Banka a.d. Belgrade
Erste & Steiermärkische S-Leasing
HBOR (Croatian Bank for Reconstruction and Development)
NLB Bank Skopje
NLB Slovenia
Privredna Bank Zagreb
Raiffeisen BANK Bosnia and Herzegovina
Raiffeisen Building Society Zagreb
Sberbank Slovenia
UniCredit Bank Serbia
Thank you all and see you next year!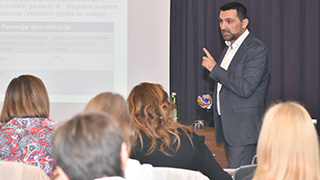 "Content is presented in a very understandable way with many examples which made it easier to understand. I like that lecturer shared with us a lot of concrete examples from business. Lecturer explained (in a very interesting and understandable way) topics that were subject of this education."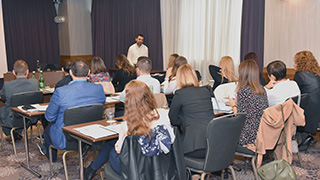 "Topic is explained in very simple and understandable way. Praises to the lecturer who made boring themes into interesting."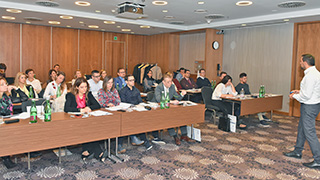 "The content was comprehensive. Basic themes are explained from completely new angles! Lecturer has led us to the conclusion that we need to rethink what we think we know!"