Market Risk Management Academy
Zagreb, DoubleTree by Hilton Zagreb 22. – 24. 02. 2017.
We would like to thank all attendees of the 3-day intensive specialist education program "Market Risk Management Academy" for participation and confidence they have shown us.
We believe that they will successfully implement knowledge acquired at MRMA in field of management of the market-sensitive positions of financial institutions in the 21st century.
Exceptional attendance by participants demonstrate the importance of this kind of regional level education program where the participants have the opportunity to directly exchange different experiences and types of knowledge, and thus make their respective institutions even more successful, while at the same time producing a specific extra value for themselves as well.
MRMA participants:
Addiko Bank Banja Luka
Addiko Bank Croatia
Agency for Deposit Insurance and Bank Resolution Act Croatia
Bosna Bank International Sarajevo
Croatia bank Zagreb
Erste&Steiermärkische Bank Croatia
Erste&Steiermärkische Bank S-Leasing Croatia
Erste Bank Podgorica
HBOR (Croatian Bank for Reconstruction and Development)
J&T bank Croatia
NLB Banka Skopje
Primorska Bank Croatia
Raiffeisen Bank Croatia
Sberbank Croatia
Societe Generale – Splitska bank Croatia
Sparkasse Bank Macedonia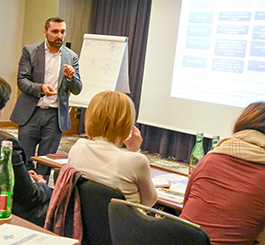 "Very detailed and analytical presentation."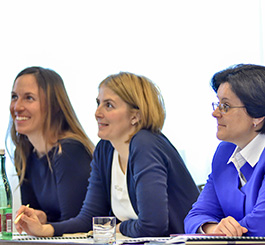 "Extremely dynamic and interesting lecturers. Praises!"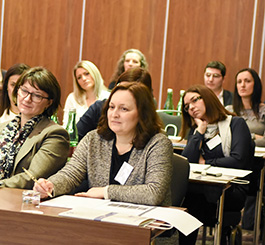 "Covered topics included the most important aspects in my business, contributed to my further professional and personal development and provided more knowledge of currently very important and relevant issues in banking business."