Operational Risk Management Academy
Zagreb, Hotel Palace 05. – 07. 04. 2017.
We would like to thank all the participants of the "Operational Risk Management Academy" for taking part in this 3-day intensive specialist educational program and the confidence they have shown to Op2M team.
"Operational Risk Management Academy" had focused on the most relevant issues in domain of control and management of operational risk and securing business continuity. In relatively short time Academy gave to the participants full range of key knowledge and skills that they will be able to use to improve their performance as pragmatic operational risk managers.
Below is a list of financial institutions that have participated, a photo gallery and comments which are proof of the importance and need to maintain this type of regional event where participants have opportunity to exchange knowledge and experience and thus make their respective institutions even more successful, while at the same time producing a specific extra value for themselves as well.
ORMA participants:
Addiko Bank Croatia
Croatia bank Zagreb
Erste&Steiermärkische Bank Croatia
Erste&Steiermärkische Bank S-Leasing Croatia
HBOR (Croatian Bank for Reconstruction and Development)
Mercury Processing Services International Croatia
Multicom IT company
Opportunity bank Novi Sad
Privredna bank Zagreb
Sberbank Banja Luka
Sparkasse Bank Macedonia
Veneto bank Croatia
"Education was very useful, full of practical examples and lecturers encouraged us participants to constant interaction"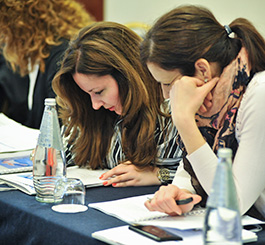 "This is the best and most useful education I`ve ever been to. Praises!"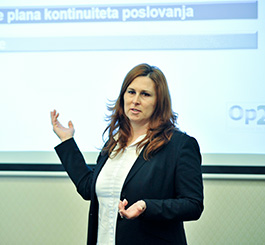 "Knowledge and affability of lecturers."