"Internet čini ljudske želje lakše ostvarivim. Drugim riječima, nudi praktičnost. Praktičnost na Internetu u osnovi se postiže kroz dvije stvari: brzinom i kognitivnom lakoćom."
~ Ev Williams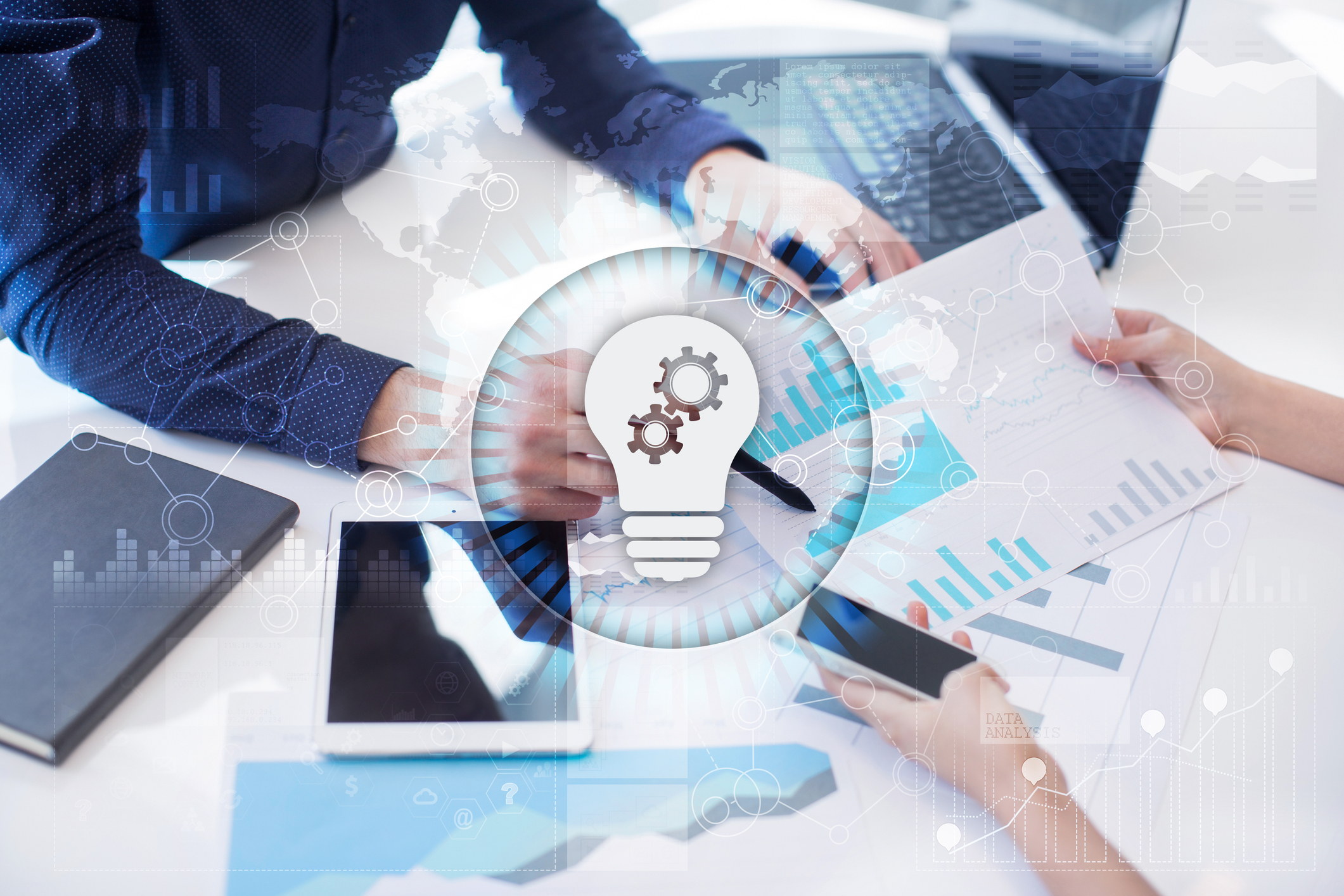 Iako udaljen naš tim je odlučan i spreman svoja znanja i iskustva i dalje dijeliti s Vama!
To thrive in this new age of hyper-change and growing uncertainty, it is now an imperative to learn a new competency (to accurately anticipate the future)

— Daniel Burrus
Kroz VirtualOptom možete doći do svih naših standardnih programa usluga putem VideoConf, web i e-mail kanala koji omogućuju neizravni način komunikacije. Time je uvelike povećana dostupnost naših usluga koje sada, uz direktne načine interakcije (putem in-house radionica i edukacijskih programa) možete dohvatiti i putem web-based brzih Q&A sesija, te customiziranih VideoConf radionica i webinara (koristeći WebinarJam, Zoom Meetings, MS Teams i SkypeForBusiness).
BRZINA I MANJI TROŠAK
Na ovaj način omogućujemo Vam instantan dostup svim našim uslugama, bez potrebe realokacije naših ili Vaših resursa za potrebe on-site ili off-site radionica, čime štedimo na vremenu i (putnim i smještajnim) troškovima, zbog čega je sama usluga koja se isporučuje i brže dostupna i cjenovno povoljnija za Vašu instituciju.
POVEĆANA DOSTUPNOST I SIGURNOST DIJELJENE DOKUMENTACIJE
Isto tako, unutar VirtualOptom usluge omogućena je  i pohrana te razmjena projektne dokumentacije, edukacijskih materijala, analiza i izvještaja putem OptomCloud sustava čime se osigurava dostupnost predmetne dokumentacije (za koju se tijekom trajanja projekta redovno radi back-up) s bilo koje lokacije putem interneta, pomoću dodijeljenog korisničkog imena i lozinke.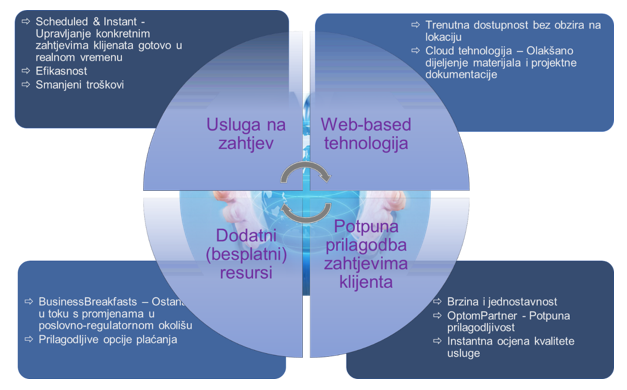 Kako bismo unutar današnje ekonomije, koja se na svim razinama nalazi u procesu ubrzane tehnološke integracije, povećali vidljivost i dostupnost naših usluga, postojeću smo paletu usluga i infrastrukturu njihove dostave nadogradili digitaliziranim uslugama, kojima smo u odnos s našim klijentima dodali sloj praktičnosti, jednostavnosti i brzine. To nam je omogućilo da digitaliziramo i sustav upravljanja tim uslugama kako bismo i u vremenima obilježenim povećanom razinom neizvjesnosti mogli jamčiti stabilnost njihove dostupnosti.
Webinars offer a great opportunity to learn regardless of location, but also to attract interest from more an more companies.
opširnije...